Acetyl-L-Carnitine (ALCAR): a type of L-Carnitine that has been acetylized!
Carnitine / Acetyl-L-Carnitine: transports long-chain acyl groups from fatty acids into the mitochondria where they can be broken down through ß-oxidation to generate usable energy. Research into the cognitive enhancing effects of carnitine in otherwise healthy young individuals is notably absent. But for people with mild cognitive impairment and mild Alzheimer's disease carnitine does seem to be beneficial and well tolerated.
---
Acetyl-L-Carnitine Powder (sometimes shortened to ALCAR) is a type of L-Carnitine that has been acetylized.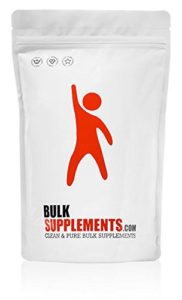 It is naturally produced in the kidneys and liver and is derived from the two essential amino acids, Methionine and Lysine. ALCAR is used to help convert the fatty acids found in food into an exhaustible energy source that in turn fuels the body.
Due to the association that ALCAR has with the specific acetyl group that it belongs to, it is known for the great variety of benefits it provides related to general brain functions and mental health. In fact, Alpha Lipoic Acid, another type of acid found within the body that works in tandem with ALCAR, has recently been discovered to have immense benefits when broken down in conjunction with ALCAR. Because of its level of concentration, it is much easier for the system to absorb ALCAR than its base relative, L-Carnitine. This is why ALCAR is such an effective antioxidant.
---
more video updates
Share Your Love For Nootropics!